Hard Crackers Magazine is looking for submissions for our next print issue.   It's not Revolution #9 (the Beatles song), nor Love Potion #9 (the Clovers one).  Rather, it's Hard Crackers #9.
We have decided on "Another Place" as a general theme for our issue #9.  This can encompass a lot: travel in different environments or geographic locations; people in a foreign place and what they do and think and how they got there; what happened to the writer on the way to and from this other place; and, of course, how history affected that place.   Sometimes, these journeys have been undertaken to retrace what happened before and these trips might have occurred in the past.  Alternatively, being in a new spot could happen in the here and now, and that opens up all sorts of possibilities for what the future might hold.  We hope that it's a broad enough canvas to attract a wide variety of contributions.
"Another Place" can also translate into being somewhere that conflicts with the rest of a person's life (e.g., work versus one's own time).  And it can also mean moments of realizing a different kind of consciousness, an alternative to the prescribed ways of behavior and thinking under our current systems of rule.
Immigrants, illegal or not by U.S. standards, live daily in the world of another place.  Many have undergone hardships through plenty of other places to reach the border, only to discover that El Dorado is a lonely avenue, a boulevard of broken dreams.  Their trials and odysseys should also be a part of this picture.
And then there are the science fiction, dystopian notions of another place, not the Elon Musk kind of rocket jaunts with his rich pals, but the different or strange universe type of tales, where the future might not be so bright that you don't have to wear shades.
Hard Crackers has visited some of these other places before.  If you scroll through our blog submissions and journal articles, you will realize that.   Anyway, we hope you get the drift.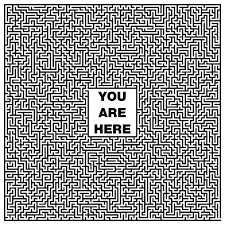 The deadline for submissions to Hard Crackers Issue #9 is January 31, 2022.  An expected length would be no more than 2,000 words at the max, although less is preferable.  If you are in contact with an individual editor, you can send that particular person your submission.  Otherwise you can forward it digitally to editor@hardcrackers.com.  If you want to send us a hard copy, mail it to Hard Crackers Magazine, P.O. Box 22155, Brooklyn, NY 11201.
We will consider all submissions for Issue #9 and will treat them respectfully, although our decisions for inclusion or not are the final word.  We are willing to go the whole 9 yards.  We invite you along for the ride (The One After 909).